In contemporary times, social media comes with the extensive potential for your business. If you have to achieve business success, you inevitably need to reap the potential in this media and in that regard; you should be aware of the key facts and trending of this ball game.
Your biggest advocates might have minimum followers on Twitter
A research upholds the fact that above 91% of the Twitter Users hold lesser than 500 followers. Social media influencers constitute lesser than 10% mentions. Hence, rather than hanging around these advocates, concentrate on the little players.
Twitter feature 6 distinct networks for communication
Polarized crowds: discusses topics like religion and politics
Tight Crowds: discusses special areas of interest
Brand Clusters: fragmented cluster that discusses all types of topics
Community Clusters: tends to discuss the latest topics
Broadcast Network: features extensive posting like celebrities and news sites
Support Networks: services or companies with support to customers
Text content outpaces visual resources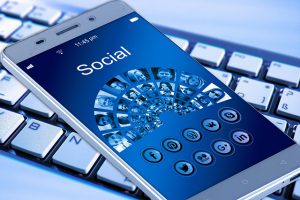 The majority of the marketers state that text content comes more effective in promoting a brand or its products and services, compared with the visual resources. Hence, you need to give more importance on writing blogs.

Social Media users look forward to faster response

Research suggests that around 60% of the social media users look forward to getting a reply within a span of an hour. This is a key point that you require keeping in mind.
Republish the posts during the nights
Marketers majorly re-post their earlier posting during the night time and this fetches them a better attention of the users. Hence, you should repost your content during the night exclusively.
Social Medias feature the maximum engagement during Fridays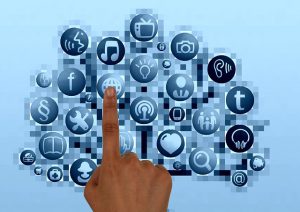 When you are adopting the social Media platforms, remember, Friday witnesses the highest engagement of the users. Hence, you should use the Fridays adequately and if you can do that, your business will get a worthy impetus.
Photos and videos can boost the level of engagement
Marketers state that photos and videos can play an effective role in boosting the level of engagement of the customers with your brand. Remember, visual resources can explain the things better, compared with the word-based resources.
Facebook leads all other Social Medias
As on date, Facebook outpaces other social Media platforms in terms of the user base as well as the volume of traffic. Twitter and Pinterest closely compete with Facebook in this regard.
Each product or service holds respective best days to its name
It is an interesting finding that each type of product and service features its respective best days in the social Medias. As for example, people are most likely to attend gyms after they party hard on the weekend.
Target to get 28, 118 or 385 communication for each post.
Research shows that 28 interactions on post can generate up to 9,999 fans while 118 communications on a post can get you up to 99,999 fans. You get 499,999 followers once your post gets 385 interactions.
Adopt these trends to reap the maximum potential from the social media platforms and produce worthy impetus to power business success.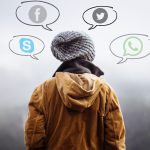 Since the evolution of the internet, social media has become the primary way of sharing your life experiences, your opinions, photos, and your overall identity with the world.