Chances are, if you're reading this article right now, you are probably among the huge audience of people who are getting tired of the same old social media content. Innovation on the field of social networks is long awaited, as websites like Facebook, Twitter, and LinkedIn haven't really changed much over the years. In this list, you can read about some of the most underrated, innovative new social media platforms for you to choose, if you are looking for something slightly different than the usual.
Periscope
Periscope is the website that revolutionized the world of video sharing. Youtube was the one that started it, and Periscope made it quicker, interactive, and on-demand. This website allows brands and users to share live content with their followers and some users even reported that Periscope's marketing prowess brings them a lot more profit than other social network accounts together. Aided by Twitter, Periscope has established itself as a worthy name in the world of social media platforms, allowing face to face contact to its users.
Slideshare
PowerPoint presentations are usually not really what you would associate with the world of social media, as it just isn't really related to it. Slideshare comes to this scene, offering a unique take on this, and pretty much utilizing power points the way that they were meant to be used. Businesses all around the world are reviving the powerpoint business marketing trend, so join Slideshare, which was bought by LinkedIn, to keep up with this trend, back from the dead.
Quora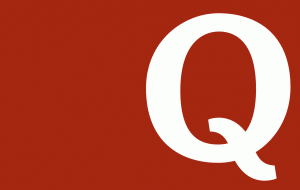 Quora is among the leaders in the field of questions and answers when it comes to social media platforms. Social interaction basically relies on this the most, if you think about it, and Quora has made great use of this as a way to connect and socialize between people. This website works by allowing people to ask question, which are then answered by other users. Very simple and straightforward. Users can also follow certain threads and upvote good answers, and the website has nice celebrity support, meaning that influential people will often participate as well.
Goodreads
They say that a successful person reads more than 5 books per month. Goodreads follows on this as it strives to connect people who enjoy reading books. As a social media platform devoted to readers, Goodreads lets you update and post about what you're currently reading, rate latest releases and converse with others about it.
Hyper
Hyper doesn't do anything new in particular, as it is a photo-sharing website, however Hyper differs from other photo platforms as it focuses on an upvoting system. Basically a mix of Instagram and Reddit, hyper offers a unique twist on the photo sharing scene.
The world of the social sharing is seamlessly constantly evolving, and every single website is in a struggle to keep up with trends and keep their databases. As many users are looking to make profiles on new, fresh websites, many new ones are emerging. This article showed you some of them, and hopefully helped you make a choice which one suits you the most.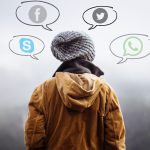 Since the evolution of the internet, social media has become the primary way of sharing your life experiences, your opinions, photos, and your overall identity with the world.