In the age where social media exploded onto the internet scene, websites like Facebook, Twitter, or Instagram, have established dominance on a market full of new websites emerging each day. However, with trends changing very frequently, a new, innovative social media platform, could shake up the race, and beat one of these giants. In this article you can read about some new, rising social media which will keep you in check with the latest trends.
1. Wanelo
Following in the footsteps of Pinterest, Wanelo is a new social shopping app. While Pinterest has established the market for this kind of social media, Wanelo looks to follow up by adding some new features too. The name is short for "want, need, love" and the website does exactly that. IT lets you browse hundreds of thousands of different products from various popular companies, and brands, as well as independent sellers and online retailers. Overall, Wanelo is pretty much like Pinterest, with the exception of some beefed up visual components.
2. SlideShare
SlideShare is a fairly popular website already, but it still has a long road to walk before reaching the status of iconic social media websites. SlideShare is a platform designed to let its users create top notch slideshow presentation as well as videos, and share them online. The website works similar to youtube, but has a serious tone to it. Inspired by websites like LinkedIn and Youtube, SlideShare will surely be among the most popular, social media websites, among professionals in the near future.
3. Shots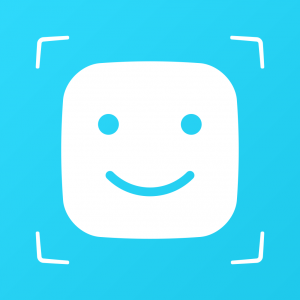 Shots tries to lead the innovation wave with a very simple, and straightforward concept. Basically – just selfies. Yes, Shots is a social media website specifically designed for taking selfies and sharing them amongst an audience or sending it to your friends. There is also a feed of photos, just like the newsfeed on facebook, or the starting page of Instagram. Basically, Shots is the child of Instagram and Snapchat, with the addition of some new features, and a lack of some, like photo commenting for example. Look for it to improve its audience in the future as the new features will likely attract customers.
 4. Ello
Ello avoids the simplicity formula, as it tries to blend as many purposes and features in its network. Working similar to Facebook and other social networks, Ello bravely avoids advertising and looks to be the only social media platform ad free. Ello will likely attract new customers thanks to the newest privacy/ad free trend.
5. Hyper
Hyper looks to improve the market of social media by blending in a couple of already established elements. The primary use is posting pictures, and it uses a simple upvote/downvote system, affecting the popularity of certain posts.
While the social media market is still dominated by giants such as Facebook, or Twitter, there is still room for improvement and new innovations. This article showed you some up and coming social media websites, so create those profiles and enjoy the social media world.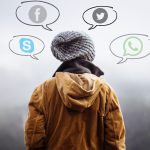 Since the evolution of the internet, social media has become the primary way of sharing your life experiences, your opinions, photos, and your overall identity with the world.