The times are changing, and so is the social media. It seems so long ago, that we all used MySpace or Skype for connection. Over time, things are getting more sophisticated and more user friendly. Nowadays we have a lot of options and we can choose from many different media, according our own preferences.
Let us see who are the top 5 most popular media right now.
1.Facebook
It should be no surprise for all of us, that facebook is at the top of the list. Facebook has over a billion active users a month, and has collected this since starting, 12 years ago, just to become the biggest social network on the web. Over time, Facebook serves not only for connection to one another, but even for helping medium and small businesses by letting them use the platform for advertising and selling.
2.Twitter
Founded 10 years ago, Twitter is being loved not only for the fact that you can type only 140 characters, but for the unfiltered feed that shows everything. Like all media, Twitter has changed a lot over the years, but it has been criticized for being a lot like Facebook.
The platform has over 320 million monthly users and can also be used for helping businesses by advertising, answering questions and latest news releases.
3.LinkedIn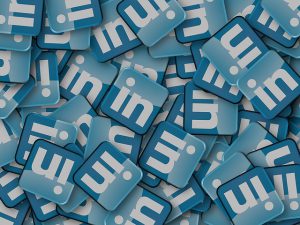 LinkedIn was founded in 2002 and it has over 9000 employees. It is a platform that gives people the opportunity to make connections and advance their careers. On LinkedIn you will find profiles with complete information about education, previous experience, award, certifications and even volunteer work. By being on LinkedIn, you can post information, publish articles, publishing advertisings, applying for jobs. It is the perfect social media for you to find whatever job you want.
According to the New York Times, many of the US high school students are using LinkedIn to create profiles and include them to their college application.
Since December 8, 2016 LinkedIn is owned by Microsoft.
4.Google +
Google + was founded five years ago and is owned and operated by Google. After making its debut, Google + became the fastest developing network ever. Because of the similarity to Facebook, an all new Google + was released in 2015 and it has the job to give the users what they really want.
On Google +, you can share and edit photos, you can see what is the hottest subject right now, and share locations with people from your circle. Google + can be used for business holders to communicate with users and to set up profiles.
5.YouTube
YouTube was founded on February 14th 2005 and its all about sharing videos worldwide. What is good about YouTube? Well, I would say – everything.
Most of the content there is uploaded by individual users but there are some materials by big companies such as CBS, BBC etc.
We all know, that whenever we need to watch something- YouTube is the place to go. You can literally find everything there – from funny cat videos to proofs of alien existence.
One of the greatest things about YouTube is that after you watch a few videos it starts suggesting similar videos, according to your own interests.
There are a lot more platforms on the web, like Tumblr, Pinterest, Snapchat, Reddit etc. and they are all offering us something new and different, while growing further. All of these platforms are being created for us to get close to each other and to help us grow, find jobs, long lost friends and many other things.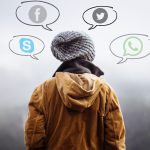 Since the evolution of the internet, social media has become the primary way of sharing your life experiences, your opinions, photos, and your overall identity with the world.